The Stag Do is the biggest party which one can plan once their big day is decided. The stag do is also known as stag parties , buck parties, bachelor parties, or even it is known as groom's final hurrah. Whatever it is called it is organized and planned to make fun. All the people came in will humiliate the groom as much as possible in these parties.
But some people may not want to plan it or organize it as just a booze party. They want to plan it something else and make it nicer. The groom's idea of good time may be something else and not just restricted to booze party. He may plan to make it the best night out or weekend ever. He may plan to please everyone in the group. So, in this case, he can think of the best ideas for a stag do.
There are ideas which will work well for making it the best night out. So, just by throwing few bears but with a lot of laughs it is possible to make it best. So, through this, it is possible to get the best man of the year award in your group.
Sports lovers: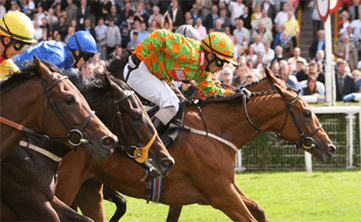 If the groom and the lads are sports lovers then they can something like match fixer weekend. Just pick some from the list Champions league, FIFA world cup, Europa league, premier league, 6 nations, Heineken, or any other thing which is favorite in your group. Look for the dates in which the favorite team will be playing. After the try to book using some travel companies which is meant for sports booking. Look for great offers and plan accordingly. Plan well, by considering everything like match day, stadium tours, and accommodation as well.
 Adventure activities:
If all the people in the group are adventure activity lovers, then this is the best choice. This is one of the best selections for a stag party. There will be a range of activities available like off-road buggies, clay pigeon shooting, archery, high ropes, obstacle courses, rafting, and zip lines to choose from. Along with this one can also go for caveman hunting as well. One must understand that these activities are guaranteed banter and this will give a lot of fun. Buddies will be together spending more time completing the tasks and the best time to enjoy in a group.
Airsoft and paintball:
Paintball is the all-time favorite when it comes to choosing stag party ideas. This is best for call of duty fans. So, paintball can give a lot of fun and lads will enjoy it together.
River cruiser and boat trips:
If you are thinking of something different, then this is the best idea for a stag party. The party organizer can be the boat captain and choose some dedicated boats. To make it more fun and comfortable choose something which comes along with features like dedicated boats along with bars and restaurant. If they also come with poker tables, then that is the best. This can be the best choice, if you are planning something different and throw the best party.