Any reputable office clearance company will have a network of specialized second-hand retailers, charities, and recycling organizations to which they can donate office furniture and IT equipment. So, after they've seen your location, don't be afraid to ask them what they're thinking about in terms of reuse and recycling and whether rebates are likely to be accessible. They should at the very least be discussing the separation of loads into distinct streams such as wood, paper, metal, and general mixed waste. At best, Office Removals London mentions the number of products that could be reused and inquire as to whether you'd prefer a charitable donation or straight resale.
Furniture Market:
In case you're interested, the demand for used office furniture such as desks, chairs, filing cabinets, and pedestals is fickle, slow-moving, and only works well for large quantities of the same object in good condition. Selling or donating small quantities of various furniture takes time, and the prices available, unless the piece is especially valuable, mean that you can increase rather than decrease your costs. So, if you have 20 old office chairs of varying size, spec, and condition that you want to sell, you're not going to Barbados on the back of your earnings.
However, the second-hand office furniture market is likely to be interested in 100 modern desks in the same style and good condition, but you will have to wait a few weeks to find a buyer. Working IT equipment, especially computers, is also resalable. However, obsolete computer monitors CRTs and appliances containing refrigerants (CFCs), such as air conditioners and refrigerators, are hazardous waste and, as a result, are relatively costly to dispose of since they must be disposed of in a specific manner. Keep in mind that disposing of any waste electronics and electrical equipment is a specialized and highly controlled field, so always make sure you're following the rules.
Waste Disposal:
You have a responsibility to ensure that the waste is properly disposed of. If you hire a contractor to remove your waste and it ends up being fly-tipped or unlawfully exported, you may face criminal charges as well as civil claims for any harm caused to third parties. To begin, ensure that the waste removal company is a licensed waste carrier with a head office in Scotland is usually registered on SEPA, but either registration is acceptable with appropriate insurances and health and safety policies and practices for this type of work. A risk evaluation for the project should undoubtedly be completed. You can obtain waste trajectories once the clearance has begun.
If any hazardous waste products are removed most usually computer monitors, refrigerators, and air conditioners, you should receive a hazardous waste consignment notice. Remember that any products given away for reuse are not considered waste and thus do not require a waste transfer notice. Often request a receipt for every reuse collection, specifying what objects were taken, when they were taken, and the organization to which they were destined, for your internal records.
While it is not yet a legal necessity, it is becoming more common for businesses undergoing an office clearance to receive a final report detailing what was taken, where it was taken, and how much was taken. The contractor should also specify which waste facilities each waste load was delivered to, as well as the facility's reported landfill diversion rates in percent.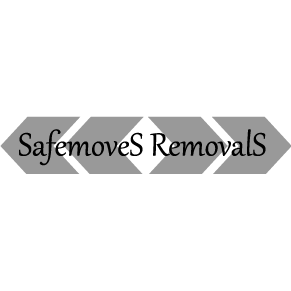 Final Thought:
We have made it to the last page of this guide. You've won the freedom to relax in your office chair for five minutes and drink a cup of tea. Hopefully, you didn't burn down the office kettle in the process. If, on the other hand, just reading this guide has left you tired, give us a call or book online to get your office clearance taken care of in double fast time.