In case you're getting bored in your home and want to kill some time by watching your favorite genres movies , you have a plethora of options to choose from. Here in this article, I'm going to tell you some of the amazing websites that you may or may not know about, where hundreds of movies are available to be streamed online. There's certainly no guarantee that you're going to find all the recent hits that are still successfully running in the theaters, but a lot of popular flicks are there to be enjoyed. Without further ado, let's get started.
Roku channel: If you own a Roku streaming device, then you already know that you have access to the Roku channel on your device. Even if you don't own one, you can still stream content from the Roku channel website in your favorite browser. All that is required is a free user account. The site does offer a generous number of high-quality free movies, but finding them is not easy. The videos are all mixed in on their home page with their TV shows, live TV channels, and premium content from the likes of HBO and Showtime, which are not free.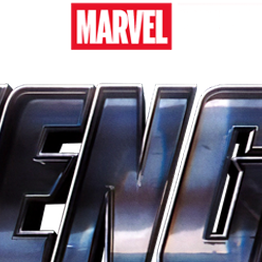 Popcornflix: Popcornflix is another longtime favorite for many people. More than 1,500 movies can be found on this site, including popular classics and more recent films. If you're having trouble finding something to watch, scroll down to their staff picks and you'll find some great recommendations. What I enjoyed is the Martin Scorsese film Silence from 2017.
Hoopla: This is different than the services mentioned so far. If you have a library card from your local library and they participate, you'll have the ability to borrow movies, TV shows, audiobooks, and other content from the comfort of your home. Their selection does change periodically, and some titles are only available for a limited time. When you're deciding on a film to watch, there are dozens of categories for you to choose from.
Kanopy: It's another free service like hoopla that requires a library card. They offer a large selection as well, with a heavy focus on independent and classic films.
SnagFilms: Now, if you're looking for something out of the ordinary, Snag Films may be the site you're looking for. With a unique selection of domestic and foreign films and eye-opening documentaries you just may find something on here of interest to you that you won't find anywhere else.
Youtube: In addition to hosting a near-endless supply of cat videos or getting the latest commentary from the world's brightest minds, YouTube also hosts a large number of movies at no cost from their movies and shows section. They are ad-supported, but if you subscribe to youtube premium, you can watch them without any commercials.
Pluto: Pluto TV is a cool site that looks a lot like cable without the cable TV price. Best of all, it's completely free. There are two ways that you can use the site – you can scroll to the channel guide of more than 100 live TV channels to find what is currently playing, or you could browse the on-demand section to watch when it's convenient for you.